Revenue Oriented Digital Marketing Expert
Digital Marketing Expert in Pakistan in SEO SEM SMM
Give me the opportunity; I will understand your business, and using my digital marketing expertise, I will generate upto 10 times more revenue for your business.
Greetings, everyone! I'm Muhammad Eassa, a Results-Driven Digital Marketing Expert based in Islamabad, Pakistan. I'm here to be your growth partner, driving sales and leads with my expertise in online marketing. Moreover, I specialize in technical SEO, ensuring that boosting your organic presence on search engines leads to maximum success!
As a Technical SEO specialist with a deep understanding of programmatic optimization, SEO automation, forecasting, and global optimization, I possesses an in-depth knowledge of technical SEO aspects, such as website architecture, website speed optimization, and code optimization.
In the past five years, I have worked on various projects, successfully generating 100k+ leads and driving sales through a combination of SEO, social media marketing, and paid advertising.
I hold a recognized digital marketing and e-commerce certification from Google, as well as an SEO specialist certification from the University of California, Davis (UC Davis). Always welcoming new businesses, I will be offers solutions to increase their revenue through internet marketing.
SEO is a long-term investment, not a quick fix. I will work with you to develop a comprehensive SEO strategy to help you achieve your long-term business goals.
Let's discuss how I can help you achieve your marketing goals if you're interested in SEM. We can talk about your needs and make a customized plan.
A social media manager can help you improve your business' online presence. Utilize social media strategies to reach your target audience and achieve your marketing objectives.
Let me help you with brand awareness. It's how well consumers recognize a brand. It's the extent to which a consumer can recall and recognize a brand under different conditions.
I Will Make Your Business Go With Boom!
The main aim of SEO is to improve visibility in organic (non-paid) search engine results. I can do a lot in SEO, but here are just a few things I specialize in. I can help you pick the right keywords for your website. I'll also help you optimize your website for those keywords so you can rank higher. 
Search engine marketing or Google ads  (SEM) is a form of digital marketing that involves the promotion of websites by increasing their visibility on (SERPs) primarily through paid advertising. SEM includes paid search results (using tools like Google AdWords or Bing Ads).
There is no doubt that social media marketing is effective. According to a recent study, 97% of marketers use social media to reach their audiences, and 84% think it's important. It can be a great way to connect with potential & customers & create a buzz around your brand.
Importance of a Digital Marketing
In today's digital age, having a strong online presence is crucial for businesses to reach and engage with their target audience. That's where digital marketing comes in. It's a set of strategies and techniques that businesses can use to promote their products or services online, such as through social media, email marketing, search engine optimization, and pay-per-click advertising. A strong digital marketing strategy can help businesses increase brand awareness, generate leads and sales, and build a loyal customer base. Without digital marketing, businesses may struggle to keep up with the competition and reach their full potential in the online marketplace.
Future of Digital Marketing: Trends and Predictions
Online Marketing Expert in Pakistan
The future of digital marketing is constantly evolving, and keeping up with the latest trends and predictions is essential for businesses to stay ahead of the curve. One of the most significant trends is the increasing use of artificial intelligence (AI) and machine learning in marketing strategies, allowing businesses to personalize content and improve customer engagement. Another trend is the growing importance of video marketing, as more consumers prefer to consume content in video format. Voice search optimization and chatbots are also predicted to become more prevalent, enabling businesses to offer personalized experiences and improve customer service. Finally, sustainability and social responsibility are set to become increasingly important in digital marketing as consumers become more environmentally and socially conscious. Overall, the future of digital marketing promises to be exciting and challenging, with businesses needing to adapt quickly to stay competitive.
How Digital Marketing Experts Can Help Your Business Grow Online
Digital marketing experts play a crucial role in helping businesses grow online. By utilizing their expertise in a range of online marketing strategies, such as SEO, PPC, social media, email, and content marketing, they can help businesses increase their visibility online, attract more visitors to their websites, and convert those visitors into paying customers. Digital marketing experts can also help businesses analyze data and optimize their campaigns for better results, ensuring that their online marketing efforts deliver the best possible ROI. With the help of a skilled digital marketing expert, businesses can improve their online presence, reach their target audience more effectively, and, ultimately, drive growth and revenue.
Importance of SEO in Digital Marketing
SEO is one of the most important channels in digital marketing, as it helps businesses to improve their search engine rankings and attract more organic traffic to their websites. While it can take some time to see results, it is a highly effective long-term strategy that can significantly benefit businesses. Unlike other channels, such as PPC, SEO does not require ongoing advertising spending, making it a more cost-effective option in the long run. Additionally, SEO offers businesses the opportunity to build a strong online presence and authority, which can result in sustained traffic and leads over time. For businesses looking to achieve sustainable growth and long-term success, SEO is a critical component of any digital marketing strategy.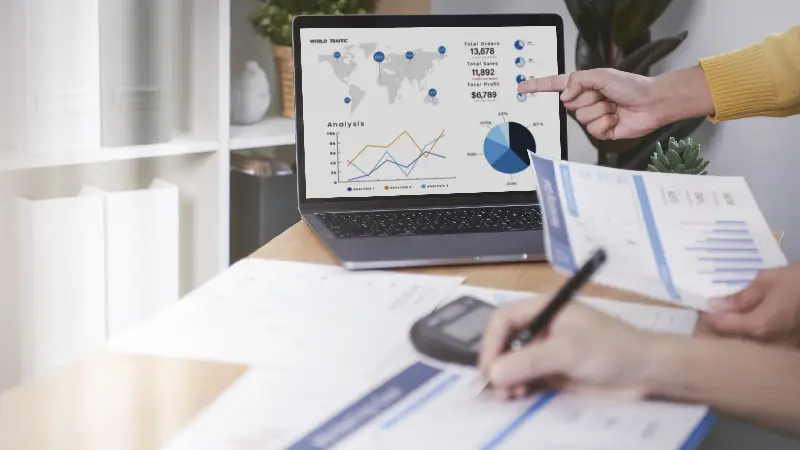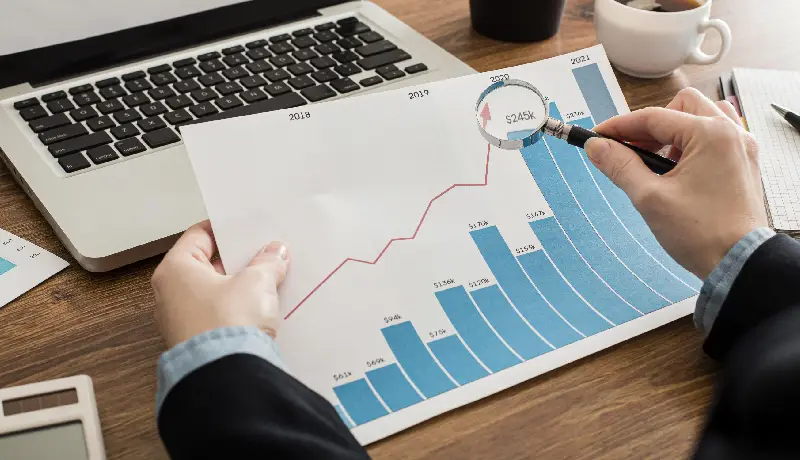 How Digital Marketing Experts Can Help Improve Search Engine Rankings
Digital marketing experts help businesses to improve their search engine rankings, which means making their website appear higher in search engine results pages like Google. This is important because it can help businesses attract more people to their website without paying for ads. To do this, digital marketing experts analyze a website's structure, content, and keywords and make changes to help it rank better in search results. They also build links from other websites and do other things to help search engines understand what the website is about. By improving a business's search engine rankings, digital marketing experts can help them get more traffic and grow their business.
Power of Social Media Marketing
Social media advertising is a powerful tool for businesses looking to grow their online presence and reach a wider audience. With social media platforms like Facebook, Instagram, Twitter, and LinkedIn, businesses can target specific demographics and interests to ensure their advertising reaches the right people. By creating engaging and visually appealing ads, businesses can increase brand awareness and drive traffic to their website. Social media advertising is also cost-effective, as businesses can set a budget and only pay for the clicks or impressions they receive. With billions of users on social media platforms, the power of social media advertising is clear and can help businesses grow their customer base and revenue.
Maximizing Your Digital Marketing Strategy with the Power of Google Ads
Google Ads is a powerful digital marketing tool that can help businesses maximize their online visibility and reach a wider audience. With Google Ads, businesses can create targeted ads when potential customers search for specific keywords related to their products or services. These ads can appear at the top of search engine results pages, giving businesses a prime spot to attract new customers. By using Google Ads, businesses can also track the success of their advertising campaigns, measure return on investment, and make informed decisions about future advertising spend. With its vast reach and targeting capabilities, Google Ads is essential for any business looking to maximize its digital marketing strategy.
Role of Digital Marketing in Brand Building
Digital marketing is crucial in building a strong brand in today's digital age. Through various digital marketing channels, businesses can create and promote their brand message to their target audience, increasing brand awareness and visibility. By creating a strong online presence through social media, content marketing, and search engine optimization, businesses can establish themselves as experts in their industry and build trust with their customers. Digital marketing also allows businesses to engage with their audience in real time, building brand loyalty and fostering a sense of community. Overall, the role of digital marketing in brand building is vital for businesses looking to establish themselves as leaders in their industry and grow their brand recognition.
How to Become a Digital Marketing Expert​
Becoming a digital marketing expert takes time and effort, but anyone can become an expert in this field with the right mindset and skills. First, it's important to thoroughly understand digital marketing concepts and techniques, including SEO, PPC advertising, social media marketing, and content marketing. It's also crucial to stay updated with the latest trends and technologies in digital marketing. You can take courses, read blogs and books, and practice independently to build your knowledge and skills. Networking and gaining hands-on experience through internships or freelancing can also help you become a successful digital marketing expert.
Digital marketing course to become an expert digital marketer here
Make sure the course covers all essential areas of digital marketing, such as SEO, PPC, social media marketing, email marketing, and content marketing. Ensure the course provides practical assignments and real-life case studies.
Check reviews and ratings: Read reviews and ratings of the course from previous students to understand their experience and what they gained from the course. Look for courses with high ratings and positive feedback.
Check the course syllabus: Review the course syllabus and make sure it covers the latest trends and techniques in digital marketing. Look for courses that are regularly updated to keep up with the latest trends and changes in the industry.
Ultimately, the best digital marketing course for you will depend on your goals, preferences, and budget. Take the time to research and compare different courses to find the one that suits your needs and will help you achieve your career aspirations.
Learn to master digital marketing with our online classes course
Learn how to market your business or brand effectively with digital marketing
I Will Help You To Grow On Digital Marketing Services
As a business owner, you may wonder how to use social media to help grow your business. While social media can be a great way to connect with potential and current customers, it can also be a powerful channel for growing your business. Here are four ways social media management can benefit your business:
Reach a larger audience: With over 2.8 billion active social media users, your business has the potential to reach a large number of people. Improve customer engagement: Social media provides a great opportunity to engage with your customers and build relationships. Increase brand awareness: social media management can help increase brand awareness for your business. Generate leads and sales: Ultimately, social media management can help you generate leads and sales for your business.
Are you looking for a professional to handle your Digital marketing?
Professional internet marketing expert
You have arrived at the right place Muhammad Eassa is the leading Digital Marketer in Islamabad, Pakistan and Online Marketing Consultant. He has served a number of clients around the world.
What Makes Our Digital Marketing Services Better
Every business and product is unique and requires a unique approach to achieve their goals. Marketers should have a well-defined strategy aligned with your business goals & objectives.
Understanding the target audience is crucial for effective digital marketing. A better service provider will conduct in-depth research to understand your target audience, needs, and behavior.
An effective digital marketing service provider should have a robust data analysis system. They should be able to track, measure, and analyse data to refine their marketing strategy.
The best digital marketing service providers are transparent in their approach. They will provide you with regular updates, reports, and insights so you can understand your campaigns' progress and results.
The digital marketing landscape constantly evolves, and a better service provider will keep up with the latest trends and technologies to offer innovative solutions. Being aware of these trends is key.
Ultimately, the success of any digital marketing campaign is measured by its ROI. A better service provider will maximise your ROI by optimising your campaigns, reducing costs, and increasing conversions.
Let's Come Here And I Will Give You An Explanation Of What Digital Marketing Is To You
How to be an expert in digital marketing
There are many different aspects to digital marketing, and it can be difficult to know where to start. However, with the right approach, you can become an expert in this field in no time. Here are a few tips on how to be an expert in digital marketing.
Is digital marketing in demand in Pakistan?
Digital marketing is one of the most in-demand skills in Pakistan right now. The country is undergoing a digital transformation and businesses are looking for marketers who can help them reach new audiences and grow their online presence.
Is digital marketing stressful?
Digital marketing can be a very stressful field to work in. There are always new trends and technologies to keep up with, and the competition is always fierce. It can be difficult to keep up with the latest trends and technologies, and it can be even more difficult to stand out from the competition.
What qualifications do I need for digital marketing?
In order to be a successful digital marketing expert, you need to have the right mix of skills and qualifications. While there is no one specific path to becoming a digital marketing expert, there are certain skills and qualifications that will help you succeed in this field.
Strong writing and communication skills.
Strategic thinking
Analytical skills
Creativity
 Organizational skills
How many days it will take to learn digital marketing?
"It depends on how much time you're willing to invest and how much prior knowledge you have. For someone with no prior experience, it could take anywhere from a few weeks to a few months to learn the basics of digital marketing. 
Muhammad Eassa will be managing my Digital Marketing project himself?
If you have expressed interest in having Muhammad Eassa personally manage your site's marketing, then yes, he will be the one handling the project himself.
Muhammad Eassa or Eassa Khan is the same person?
Can I have his direct email address to communicate?
Yes, here is it contact@muhammadeassa.com
May I have Muhammad Eassa's direct contact number to communicate with him?
Yes, here it is +92-334-1414195 
Is he among the best digital marketing experts in Pakistan?
The saying "actions speak louder than words" holds true for Muhammad Eassa's expertise in digital marketing. If you search for "digital marketing expert in Pakistan" on Google, you will find his name at the top of the search results. Be sure to also check the Google Images results for the same query or keyword.
Digital marketing and online marketing